Networks are extremely valuable – of course when it comes to our customer and vendor relations, but also for our employees' professional development and the company's development in general.
Professional networks give us the opportunity to be inspired and to use other professionals as sounding boards. Increasing our knowledge about new solutions and tools as well as process optimisation benefits our customers.
Moreover, we use our linguistic network actively to develop our portfolio of experienced and competent co-pilots. This means that we always have the right resources to match our customers' needs and expectations and ensure good results.
At the moment, we are members of the following networks:

(Municipal Chamber of Commerce) is the obvious mouthpiece for the local business community in the Municipality of Favrskov, and we therefore actively support their work and participate in their numerous events and networking groups.

Erhverv Aarhus is an independent business organisation that works to promote an attractive business environment in Aarhus and East Jutland. We are keen to play an active role, and to contribute where we can.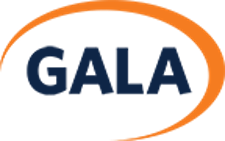 The Globalisation and Localisation Association (GALA) serves an international community of organisations and individuals that enable communication and business across languages and cultures. As a member of GALA, we stay up to date with the developments taking place within the field of language and communication while strengthening relations in our international networks.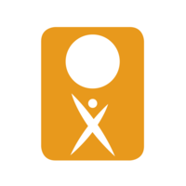 Translators Without Borders is a unique international organisation that supplies translations to non-profit organisations within areas such as crisis management, health and education. The organisation also trains new translators in languages where there is a shortage of translators and interpretors. They are constantly working to make people more aware that language is a key factor for successful humanitarian aid work. By supporting TWB financially and contributing professional input in the form of translations etc., we can help humanitarian aid and other non-profit organisations to succeed with their important tasks in the world's hot spots.

In connection with Danske Sprogseminarer's proofreading course, we have access to Danske Sprogseminarer's language network. This provides the opportunity for useful exchanges with peers from other industries. It is very rewarding, because it enables us to see our work and the tasks we undertake for our customers from different angles, and helps to ensure that we can always give our customers qualified advice.
What do our customers say?
"At ITW GSE, we are very pleased to be working with WordPilots, which translates technical manuals and associated software into several languages. We collaborate closely with WordPilots on term validation and updating translation memories. WordPilots ensures consistent terminology throughout the translated documents, and also saves considerable resources for us."
"WordPilots listens to our needs, and is always going out of its way to meet our wishes. In our experience, the service is efficient and professional, regardless of the type of job, and they always deliver on time."
"We set great store by our collaboration with WordPilots. IT Optima supplies IT analyses, and we are very dependent on having an astute supplier of translations of the extensive material that precedes our analyses. The WordPilots team is good at conveying exactly the right meaning in all the languages, and deadlines and prices are always just perfect."